The best-laid plans of mice and men often go amiss" – a saying by poet Robert Burns.
In January 2020, most businesses laid out ambitious plans, covering a complete roadmap to steer organizations through the months to follow. But to our dismay, COVID-19 impacted the world in ways we could never imagine, proclaiming pointless many of these best-laid plans.
And to avert the crisis, organizations had to become more adaptable seemingly overnight.
As the pandemic continues to disrupt lives, markets, and societies at large, organizations are seeking mindful ways to pivot and weather all types of disruptions.
Big Data Trends in 2021
Big data has been and will continue to be a crucial resource for both private and public enterprises.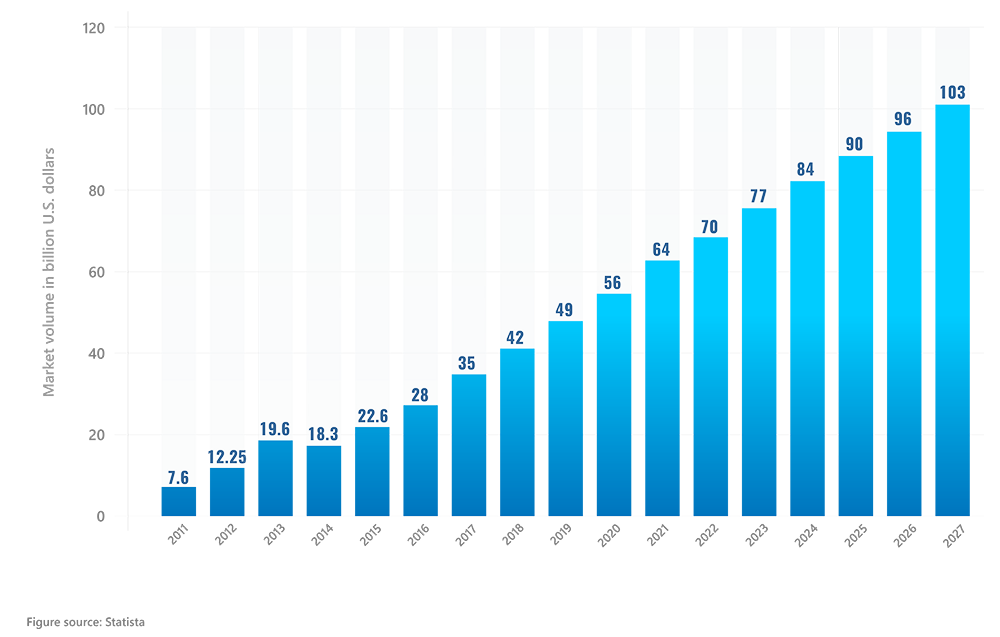 A report by Statista estimated the global big data market to reach USD 103 billion by 2027.
Despite the benefits big data promised over these past years, it is only now that those promises are coming to fruition. Here are seven top big data trends organizations will need to watch to better reinforce and secure disrupted businesses.