Hey !
I hope you all are fine .
I am actually not able to understand a portion from the editorial of Zio 2013 (Q4,iiipart).
I am attaching the image below and also sharing link with you all.
Problem(Task we have to do):-There are some tasks to be completed and some tasks are dependent on some other tasks i.e we have to do the dependent task before doing the current task (Note :it is not necessary to do it immediately before ). Find the number of ways to complete all the tasks which satisfies the above condition
Problem(I am facing):- In this editorial I am not able to understand that what are the 6 groups the person has made in task 5 (I have underlined the step also) and how he is ensuring that 6C3 will give the correct answer.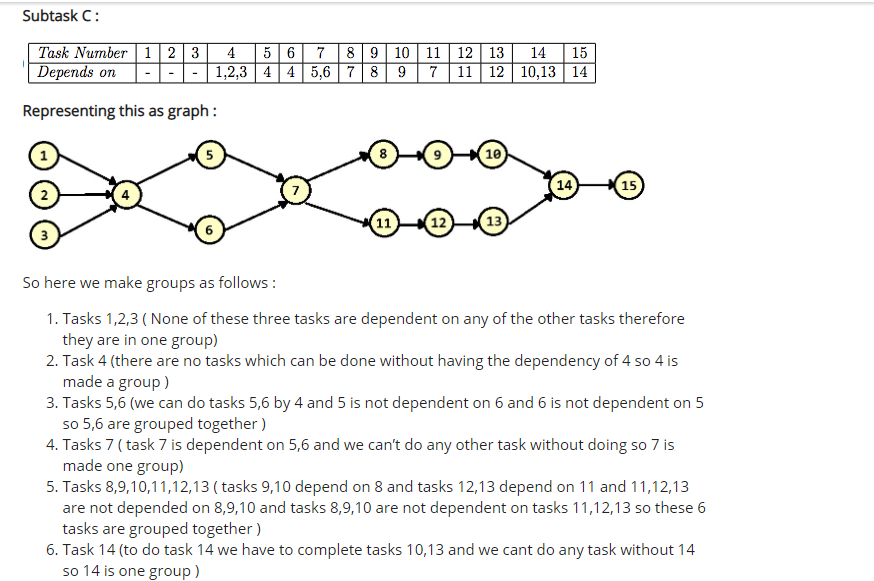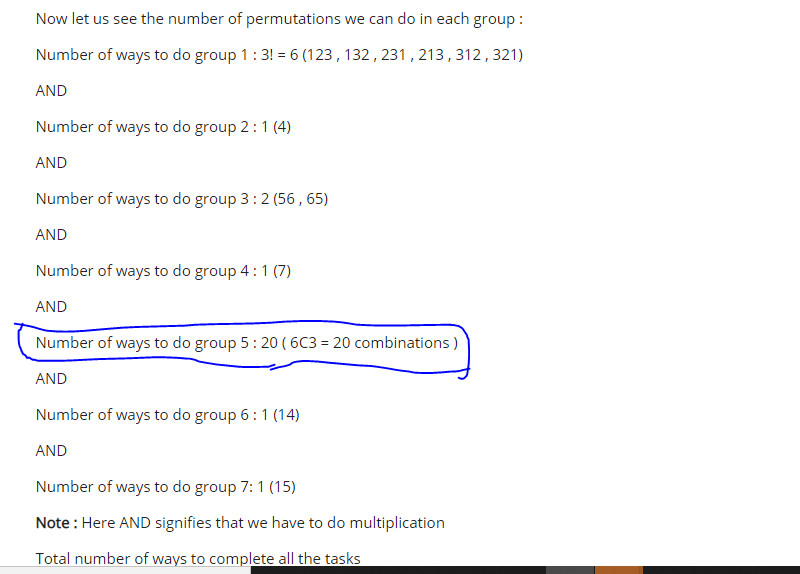 link :-https://discuss.codechef.com/t/zio13004-editorial/54374
Please help me out.
Thanks